Men's Summit Button Up Shirt
Men's Summit Button Up Shirt
OUT OF STOCK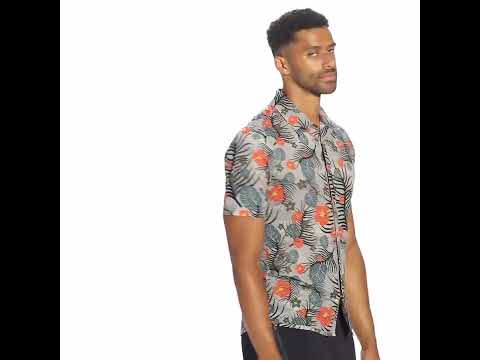 Men's Summit Button Up Shirt
SKU #191221029SES
•
Out of Stock
Ultra-breathable trail performance with a relaxed vibe
Free Shipping on Orders Over $99
Lifetime Warranty
Go hit the trail with a fun print and a relaxed vibe with the Summit Button-Up, but not at the expense of technical performance. This shirt is constructed from highly breathable Transfer Mesh fabric to keep you cooler, dryer and comfortable in the heat. Mountain bike-friendly features include shoulder seams strategically positioned for comfort when wearing a hydration pack, and stretch-woven polyester sleeves to improve airflow. GoFresh™ tech fights the funk and allows you to relax post ride without smelling like you just crushed 20 miles.
Constructed from high-performance Transfer Mesh fabric
Button-snap closures
Shoulder seams canted forward for use with hydration packs
Stretch-woven recycled poly sleeves
GoFresh™ bluesign®-approved anti-odor technology allows you to wash less, wear more.
Standard fit
Main Body: 64% recycled polyester, 26% polyester, 10% elastane Sleeves: 84% recycled polyester, 16% elastane Made in Vietnam
USE SIMPLE DETERGENTS WITH NO ADDITIVES Never use detergents with fabric softeners, perfumes or any additive type product. The general rule of thumb is the simpler the better. Many detergents with additives leave "surfactants" behind on a fabric's fibers that inhibit the technical performance. Typically the best detergents to use will have "Clear" or "Free" in their names. Don't pour the detergent directly onto the clothing, put it in the washer first, when you start the water. If something is not functionally working, but is not dirty, try rinsing it twice in warm to hot water. This will help get rid of the harmful surfactants. READ THE CONTENT CARE LABEL: On the inside of your garment, or on the hangcard, there are instructions for the care of that individual piece. On garments this will be on a side seam or back seam label. Follow those directions. On finer fabrics, use a "Gentle" cycle. Close all zippers, attach "hook and loop" closures on gloves YOU CAN USE THE DRYER, CAREFULLY: If you use a dryer be sure to use a lower / warm heat setting (Do NOT use a commercial dryer or a "Hot" setting). This will often restore the fabric and help the water and wind repellent qualities. If in doubt, hang the clothing to dry.