TECHNOLOGY
In 1964 PEARL iZUMi was started by one man with a penchant for experimenting and a vision for what cycling apparel could become. Since then, we've hung onto that vision and have experimented tirelessly to innovate and refine our products. Our team of engineers and designers are committed to offering you the best technical gear to outfit your adventures. We have deep roots but we're always looking forward.
CHAMOIS TECH
All PEARL iZUMi chamois are designed in-house and custom manufactured by our long-term partners in Italy. We used pressure mapping technology to identify where riders need support, and just as importantly, where we can remove unnecessary padding to reduce bulk. We sought out the best materials and developed new construction methods, before extensively evaluating each prototype with our team of wear-testers.
WE DESIGN WITH THREE GOALS IN MIND:
REDUCE FRICTION - Cycling is repetitive, so we use high stretch materials, soft face fabrics, and an innovative floating top layer to smooth the movement between your body and the saddle. PROVIDE SUPPORT - While riding, a considerable amount of weight is concentrated on the sit bones, which are about the size of a quarter. Our suspension core design provides support spreading the pressure more evenly over a wider area to prevent hot-spots. KEEP SKIN DRY - We choose special highly breathable layers to allow moisture to move freely away from your body, helping to maintain skin health while providing a chafe-free riding experience.
3 LEVELS OF CHAMOIS FOR ALL RIDERS
PRO Escape 1:1® Chamois
Our best chamois, featuring a high-density 3-layer suspension core and independent ultra-soft next-to-skin layer, provides plush support even on the longest rides.
3 LEVELS OF CHAMOIS FOR ALL RIDERS
ELITE Escape 1:1® Chamois
This premium chamois features a high-density 2-layer suspension core and independent next-to-skin layer, for reliable long-ride supportive comfort.
3 LEVELS OF CHAMOIS FOR ALL RIDERS
SELECT Escape 1:1® Chamois
A quality single-layer chamois designed with an emphasis on next-to-skin comfort and breathability, featuring medium density support.
THINK WOVEN IN, NOT ADDED ON
Our technical fabrics are engineered to work together, as a system, to keep you comfortable in any conditions.
TRANSFER
Technical fibers transport perspiration away from your body, promoting faster evaporation so you stay cool and dry. Perfect for warm to hot days, and against the skin as part of a layering system on a cold day.
THERMAL
Technical fibers transport perspiration away Lofted technical fibers dry fast and retain just the right amount of body heat to keep you comfortably warm.
BARRIER
Lightweight, highly breathable wind protection equipped with water repellency to protect you from the elements.
AmFIB®
Softshell technology combines breathable protection from wind and water with lofted fibers to retain body heat, so you can make the most of cold wet days.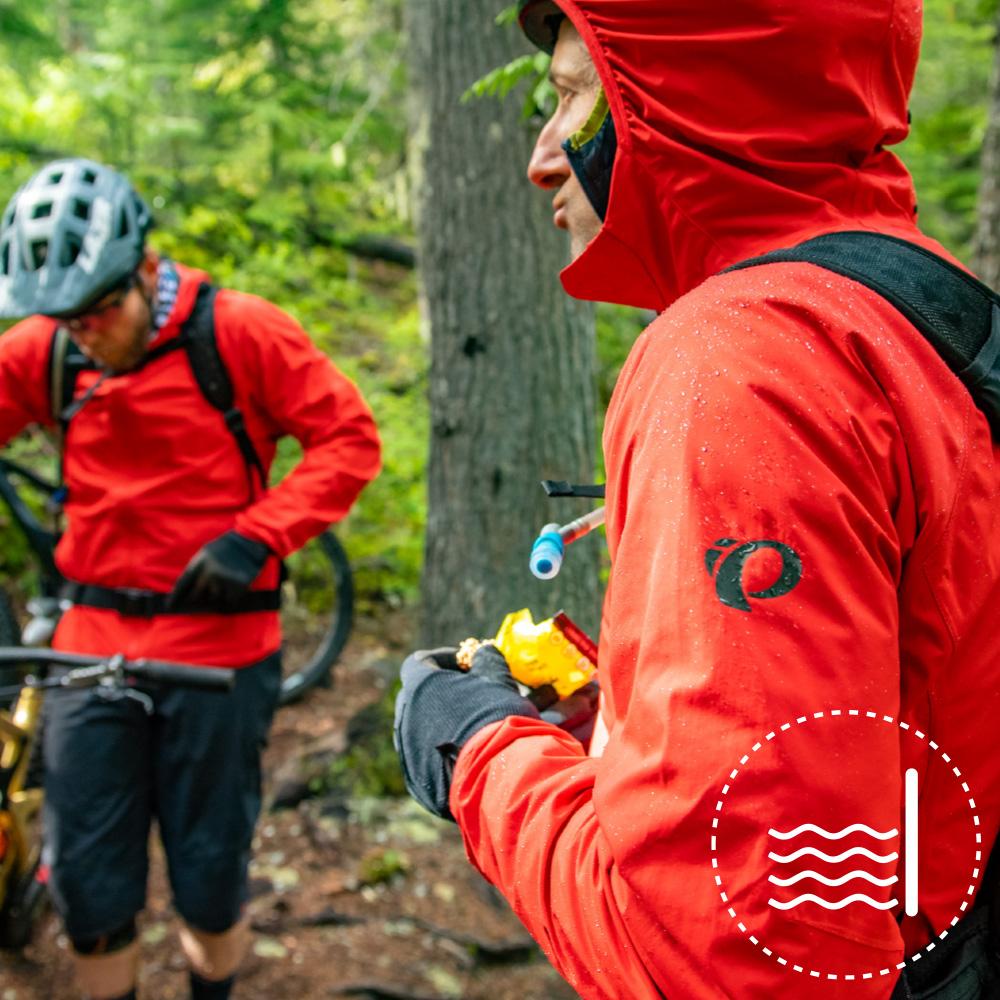 WxB
A waterproof breathable membrane and taped seams provide complete protection from rain and wind.
PI DRY®
Water shedding technology at the fiber level. Full Performance even after 100 washes. PI Dry® makes technical fabrics exceptional. It's a hydrophobic technology that works at the fiber level to prevent the fabric from absorbing water. Knit and woven garments are transformed to shed water and mud without any compromise to the performance of technical fibers or fabric feel. And unlike other water repellents that promise durability, PI Dry performs for the life of the garment.
INRCOOL® IR
Stay Cooler on the Hottest, Sunniest Days IR reflective In-R-Cool® technology lowers fabric temperature by reflecting infrared waves from the sun. In combination with the evaporative cooling effects from Transfer fabric, it keeps you noticeably cooler on hot, sunny days. Helping you sweat less and perform your best.
INRCOOL® SWEAT ACTIVATED
On Demand Cooling, Anytime, Anywhere Sweat-activated In-R-Cool® technology works to keep you cool when the mercury rises, whether you're riding through a humid forest or sweating it out on the trainer at home. It's triggered by your sweat rate from rising body temperatures and deactivated when cooling is complete, improving overall thermoregulation.
GoFresh™
Doing Laundry Stinks GoFresh provides odor control by helping to prevent bacteria growth on fabrics during and after exercise, naturally. So you can smell better, wash less, and avoid the "permastink" that can plague some technical fibers. Ride. Hang. Repeat.