Men's Interval Jersey
FINAL SALE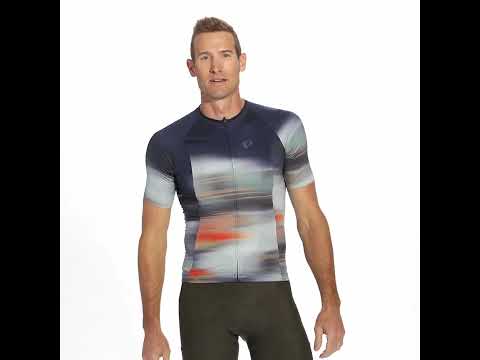 Men's Interval Jersey
SKU #111220029PXS
•
In Stock
A classic high-performance jersey
Free Shipping on Orders Over $99
Lifetime Warranty
With its striking lines and close-to-the-body fit, this premium-level jersey makes a nice upgrade to any wardrobe. We use lightweight Transfer fabric for excellent breathability on hot days and include a rear gripper to keep the jersey in place as you reach for snacks on long rides.
Lightweight and silky Italian knit ELITE Transfer fabric with In-R-Cool powered by coldblack® to keep you comfortably cool
Three rear bellowed pockets with bonded edge openings for easy gear in-and-out
Silicone print rear gripper to hold jersey in-place in aggressive riding position
BioViz® reflective elements for low-light visibility
Form fit
Shipped rolled to reduce plastic packaging; wash to remove wrinkling
90% polyester, 10% elastane Made in China
USE SIMPLE DETERGENTS WITH NO ADDITIVES Never use detergents with fabric softeners, perfumes or any additive type product. The general rule of thumb is the simpler the better. Many detergents with additives leave "surfactants" behind on a fabric's fibers that inhibit the technical performance. Typically the best detergents to use will have "Clear" or "Free" in their names. Don't pour the detergent directly onto the clothing, put it in the washer first, when you start the water. If something is not functionally working, but is not dirty, try rinsing it twice in warm to hot water. This will help get rid of the harmful surfactants. READ THE CONTENT CARE LABEL: On the inside of your garment, or on the hangcard, there are instructions for the care of that individual piece. On garments this will be on a side seam or back seam label. Follow those directions. On finer fabrics, use a "Gentle" cycle. Close all zippers, attach "hook and loop" closures on gloves YOU CAN USE THE DRYER, CAREFULLY: If you use a dryer be sure to use a lower / warm heat setting (Do NOT use a commercial dryer or a "Hot" setting). This will often restore the fabric and help the water and wind repellent qualities. If in doubt, hang the clothing to dry.